1.  The Moomins by my Mum, £48.00 for the large and £30 for the small (for all ages)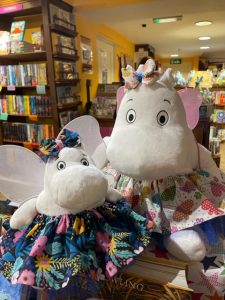 2. Impossible Creatures by Katherine Rundell, hardback, £14.99 (for ages 8-13 and grown-ups too) The best fantasy fiction I've ever read.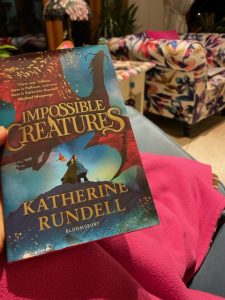 3. The Jolly Christmas Postman by Janet and Allan Ahlberg, hardback, £12.99 (for ages 3 and over) A timeless classic.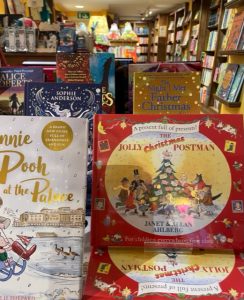 4. Book-Tails Bookmarks £7.99 The Really Tiny Booklights £6.99 The Electronic Dictionary Bookmarks £24.99.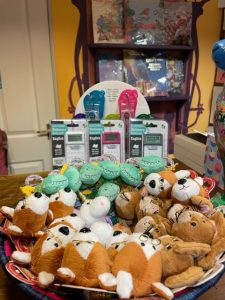 5. The Harry Potter Wizarding Almanac, hardback, £30.00. A must have for all generations of Harry Potter fans.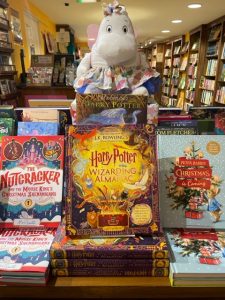 6. Mythos by Stephen Fry, hardback, £35.00. This new illustrated edition, of a hugely popular book, is stunning.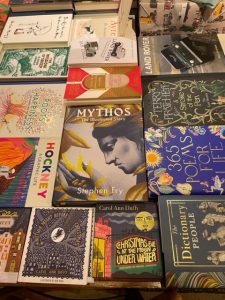 7. The Nutcracker and the Mouse King's Christmas Shenanigan's by Alex T Smith, hardback, £15.99. Bonkers Christmas fun for 5 to 10 year olds.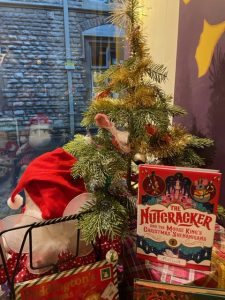 8. An Animal a Day-365 animals to take you through the year, hardback, £22.00.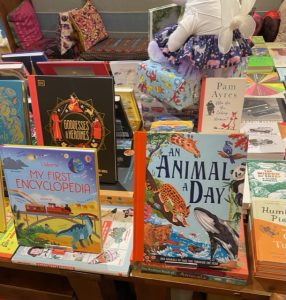 9. Poo Bingo £18.99 and Usborne Jigsaws £9.99.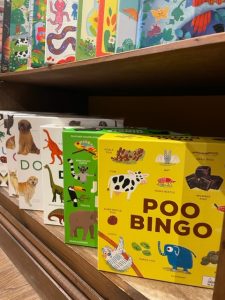 10. Penguin Clothbound Children's Classics, hardback, £14.99. Here is a selection of our favourites.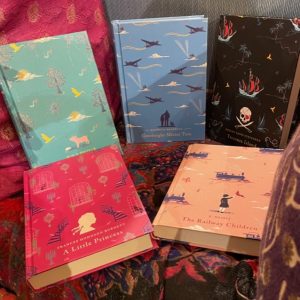 11. The Story Orchestra: The Nutcracker by Jessica Courtney-Tickle, hardback/musical, £16.99 (enchanting for all ages)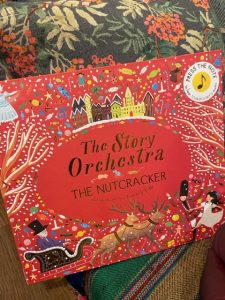 12. Lots of lovely book character toys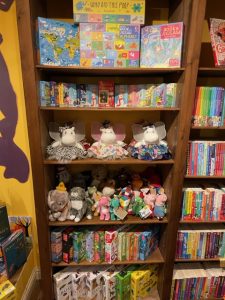 Our Own Beautiful Bookshop Bags! £8.00 (most definitely for everyone)