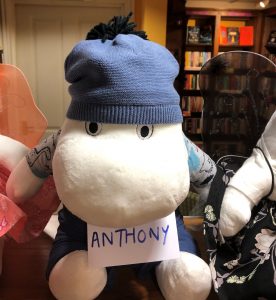 Anthony
Anthony has been in bookselling for even longer than me. He began at Ottakar's, which became Waterstones, and is now continuing his passion for books by working here. Anthony has two young sons who he loves reading to, and teaching to read. He himself has always loved reading children's books and enjoys sharing recommendations for books that have been a success with both him and his children. He also likes sweets from the Candyman next door.
Anthony's three most favourite books of all time are:
The Butterfly Lion by Michael Morpurgo, because Morpurgo's vivid storytelling tells the extremely moving tale about the power of love and friendship. The Old Bear Stories by Jane Hissey, because he loves the gorgeous illustrations and nostalgic childhood story adventures of Bramwell Bear and co! Harry Potter and the Deathly Hallows. As a family they are big Harry Potter fans and the last book in the series does not disappoint with the final showdown between Harry and Voldemort reaching an epic conclusion.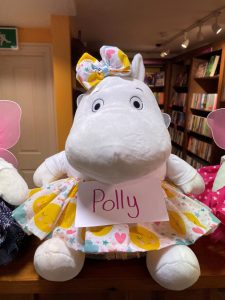 Polly
Polly has been coming to this bookshop since she was tiny. I still remember her buying her first Moomin, the start of a very large Moomin collection. She has been part of my book clubs for many years and has also come to lots of events and met some incredible authors. Including one of her favourites as a child; Alex T Smith, who writes the Claude books. She loves dressing the moomins and reading all the amazing new books as they arrive. We love having Polly working here at the weekends, she is such fun and so genuinely enthusiastic about books. Polly also loves her dog Penny, who likes to visit the shop and get a treat from the Candyman next door.
Polly's favourite three books are:
A Sky Painted Gold by Laura Wood, One Dollar Horse by Lauren St John, and Ruby Redfort by Lauren Child.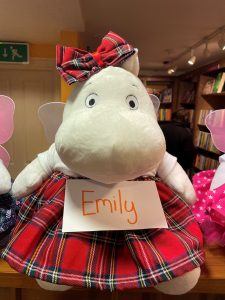 Emily
Emily also works here at the weekends and is another loyal customer and long-standing book club member. Emily did her work experience here and was so efficient we decided to offer her a job, once she was old enough. Her book wish list is a very long one and she is a prolific reader. Particularly enjoying teen fantasy and adventure books with some funny quips along the way. Emily also loves Guinea Pigs, jelly sweets and hot chocolate. Her special talent is finding Wally in the Where's Wally books.
Emily's top three books are:
The Land of Stories by Chris Colfer, Aurora Rising by Amie Kaufman and Jay Kristoff and A Court of Mist and Fury by Sarah J. Maas.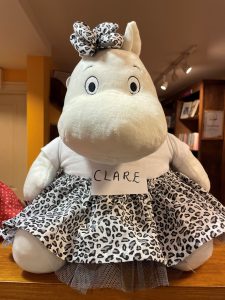 Clare
Clare has been a loyal customer of Octavia's from the time her children were at Powell's School and they would visit the bookshop on their way home.
A freelance journalist and life-long bookworm, Clare is never happier than in a bookshop and is usually to be found with her nose in a book. She can't believe her luck that she gets to join the Octavia's team and pass on her love of books and storytelling to children (and their parents).
Being asked to choose three favourite books from so many old favourites and new finds was an almost impossible task but here goes…
The Tiger Who Came to Tea by Judith Kerr, Little House on the Prairie by Laura Ingalls Wilder and Ballet Shoes by Noel Streatfeild.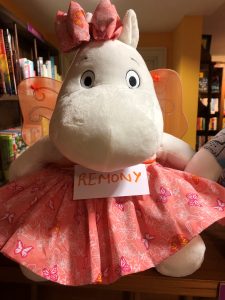 Remony
I have known Remony for years, from before the bookshop even existed. She was a loyal member of my book groups as a child. Now however, she reads grown-up books, and is particularly keen on a gripping thriller, but also still loves a good young adult novel, and fondly remembers her favourite books from the 8-12 section. She also enjoys dressing the Moomins in wonderful new outfits made by my mother, and really good book illustrations. She is a strong appreciator of fashion, art, and dogs.
Remony's top three books are:
The Waves by Virginia Woolf, Journey to the River Sea by Eva Ibbotson and The Heatwave by Kate Riordan.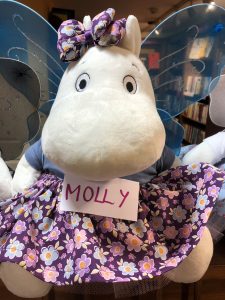 Molly
Our Molly's obsession with books is clear to see when she is telling you about a story she loved, her portrayal of a book is so emotive that you can't help but want to read it yourself. She loves the 8-12 years section because within it are some of the most varied and beautiful books she has ever read. She believes there is something in this genre for any individual, to escape into the pages of an adventure away from daily life.
Be aware that if you meet her and try to buy one book you will end up with many more. She is a font of bookish knowledge and always wears great earrings.
Molly's most favourite three books are:
The Night Circus by Erin Morgenstern, One by Sarah Dessen and A Kind of Spark by Ellen McNicoll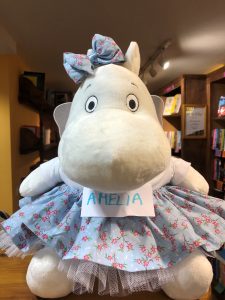 Amelia
Amelia is the youngest member of staff ever to be employed, because we couldn't not employ her. From a young age, Amelia has been book obsessed, and is a fast and furious reader of all genres. Even though she has some firm favourites, she will read anything and everything, and therefore can find a book for any reader. Amelia is also good with little ones, because she has made her little brothers equally as enthusiastic about books and will encourage your children to be too. Amelia also loves musicals and psychology.
Her top three favourite books are:
I'll Give You the Sun by Jandy Nelson, Two Can Keep a Secret by Karen McManus and Tess of the d'Urbervilles by Thomas Hardy.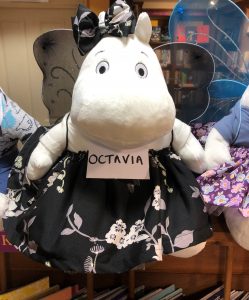 Octavia
Octavia loves coffee, books, books, and more books, and talking about books!